Nangkhar Dordhen Chorten

(Bodhgaya in Bhutan)

is in Nangkhar village under Toedtsho Gewog, Trashi Yangtse

. It was founded by the renowned yogic master, Druptho Thogmey Dorji, who was a profound Buddhist master and a practitioner. He visited this region some hundred years back and constructed two sacred stupas to sanctify the region. He is also the founder of

Nangkhar Tashi Choling Lhakhang

(a.k.a Nangkhar Gonpa) in Toedtsho, Trashi Yangtse and Khabti Gonpa in Bikhar, Trashigang. Nangkhar Gonpa was in the state of ruined until later restored by Lama Drakpa.
Nangkhar Tshechu which is a 3 days local festival is held annually at Nangkhar Tashi Choling Lhakhang and Nangkhar Dordhen Chorten under Nangkhar village. It is held on 9th-11th day of 10 Month of Bhutanese Calendar. People from nearby Toedtsho and Khamdang Gewogs attend this festival.
This festival is celebrated so as to bring happiness and prosperity to the village and the country as a whole. It also symbolizes a prayer for good harvest and wellbeing of everyone.
Figure 1: 

Nangkhar Tashi Choling Lhakhang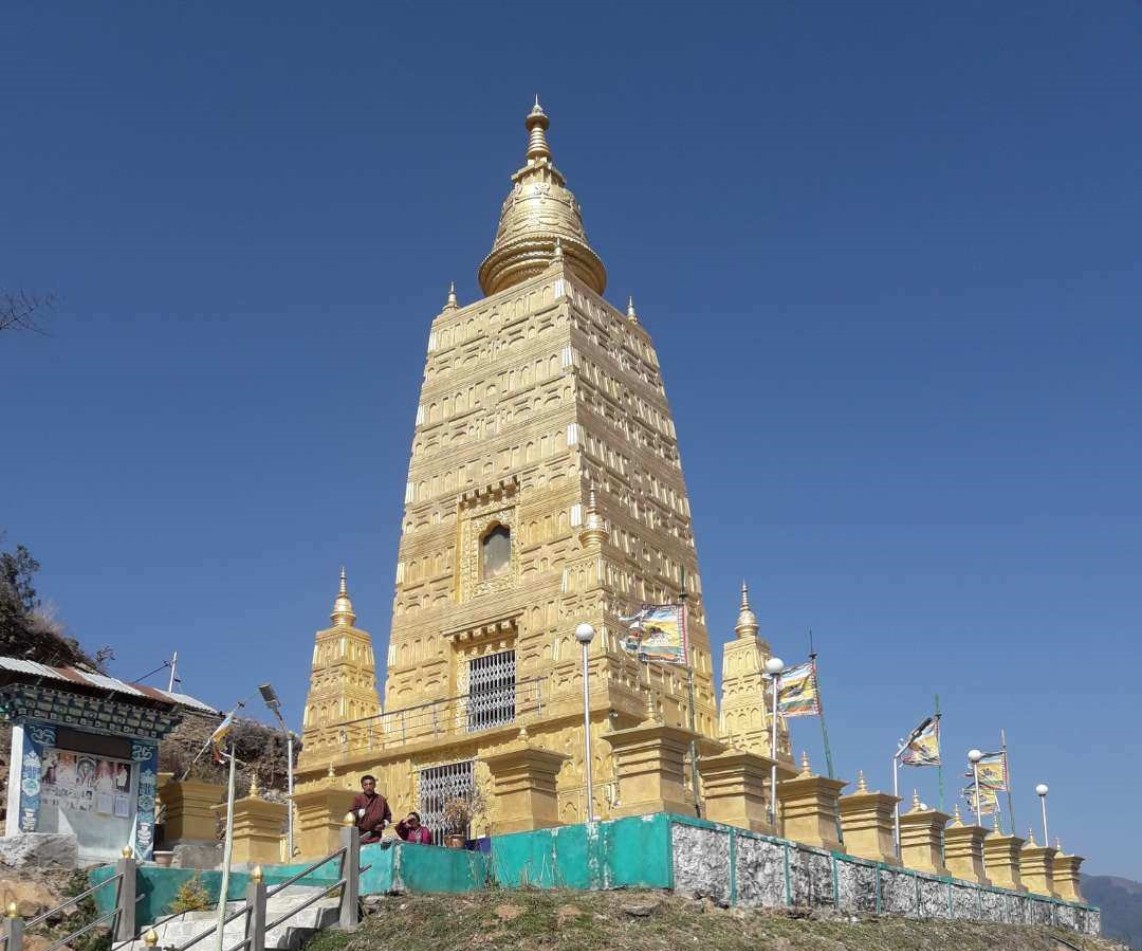 Figure 2: 

Nangkhar Dordhen Chorten