Thu, 20 July 2023
To
Thu, 27 July 2023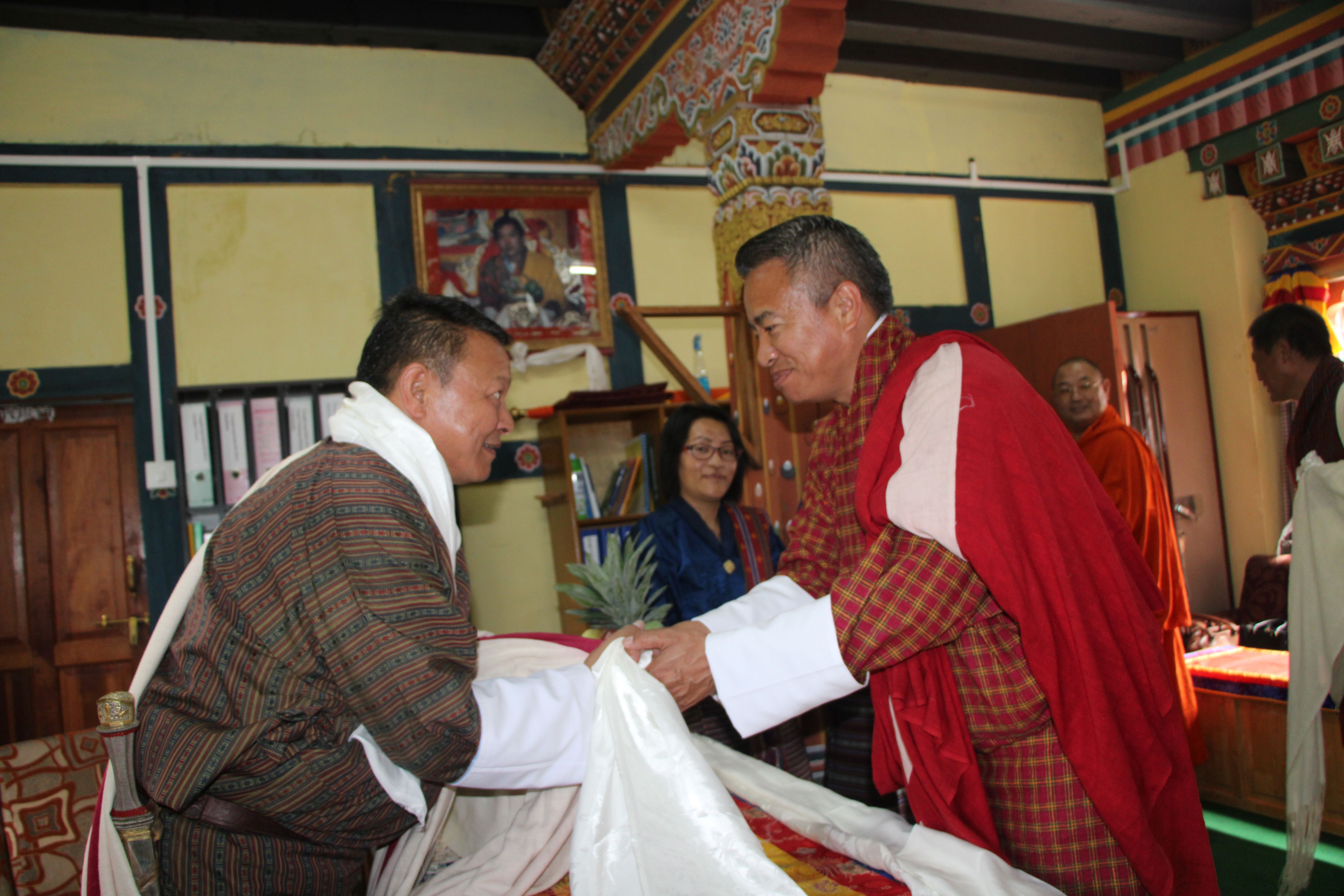 The wait for the new Dasho Dzongrab is finally over on 19th July 2023 with the joining of Dzongrab Gom, Wangchuk Dorji to Trashi Yangtse Dzongkhag Administration.
The joining ceremony saw a warm welcome and reception by the sector and regional heads and local government officials followed by the call on Lam Neten and Dasho Dzongdag, offering of butter lamps and prayers at the Goenkhang and the handing-taking of the charges. 
The Dzongkhag and regional staff, Rabdey, Dzongkhag court, RBP, LG officials, business community and well wishers offered Tashi khadhar to mark the occasion.