03 June 2021
On 2nd June, 2021 Yangtse Forest Range in collaboration with Trashi Yangtse Dzongkhag Administration and Kholongchu Hydro Energy Limited celebrated the Social Forestry Day at Degorbam, Yangtse Gewog.
A total of 130 saplings were planted of which 9 are 𝐁𝐡𝐮𝐭𝐚𝐧 𝐩𝐢𝐧𝐞, 𝐏𝐢𝐧𝐮𝐬 𝐛𝐡𝐮𝐭𝐚𝐧𝐢𝐜𝐚 and 121 are 𝐒𝐚𝐥𝐢𝐱 𝐬𝐢𝐤𝐤𝐢𝐦𝐞𝐧𝐬𝐢𝐬 (𝐖𝐢𝐥𝐝 𝐰𝐢𝐥𝐥𝐨𝐰) in degraded forest area of around 0.15 acre to restore the area and prevent soil erosion.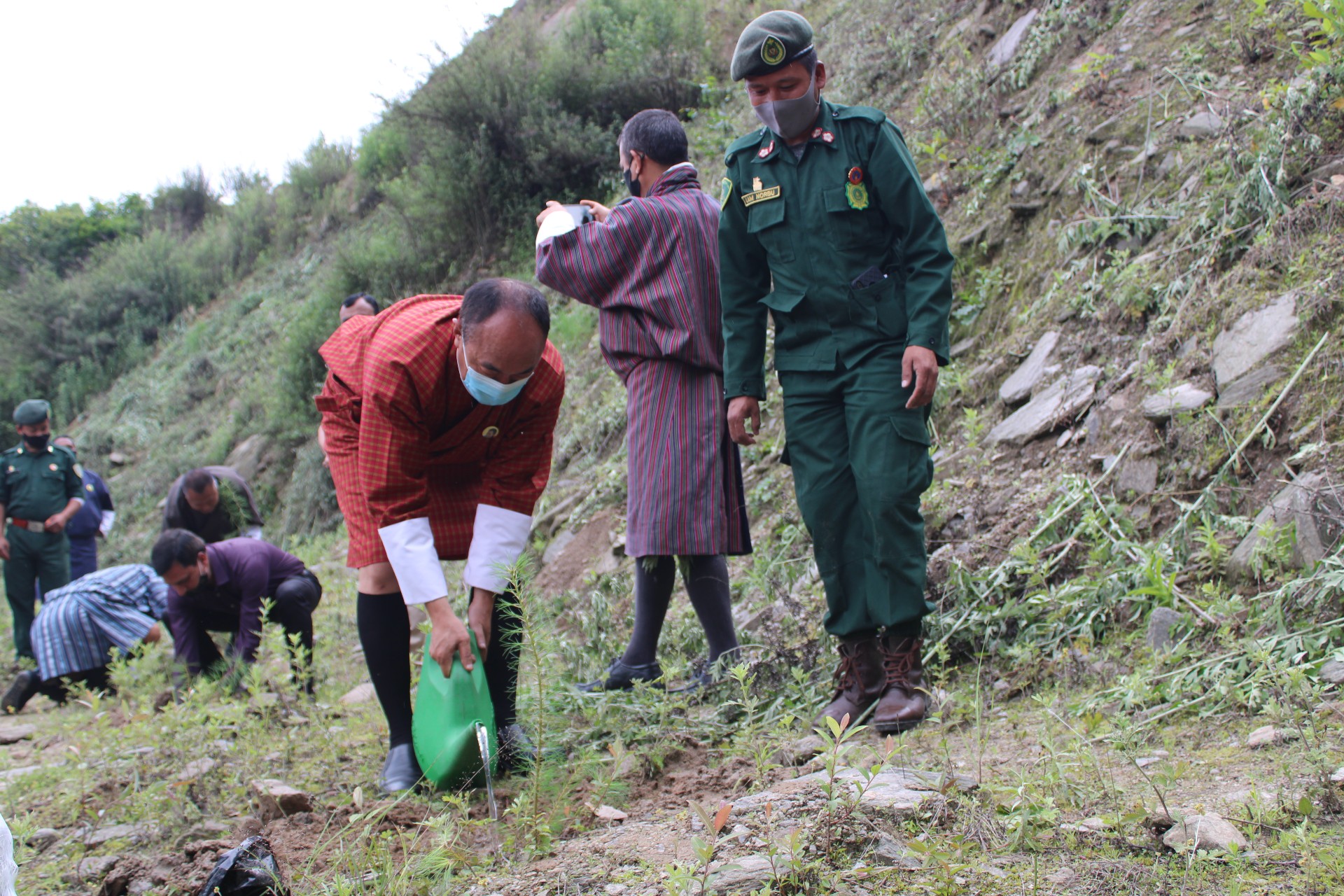 Dzongdag planting a sapling of Bhutan Pine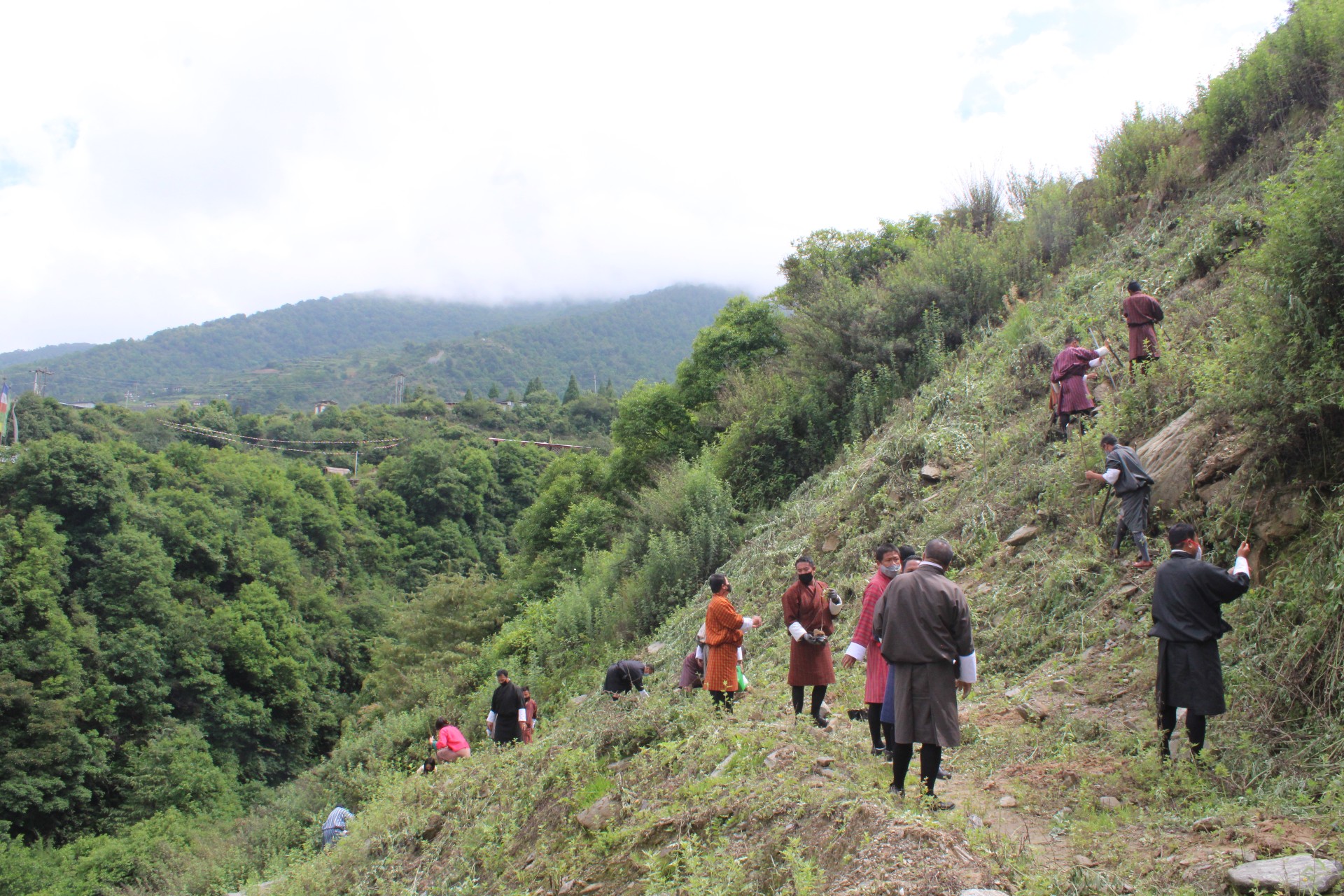 Officials of Dzongkhag Administration, KHEL and Regional Offices planted a total of 130 saplings.