04 June 2023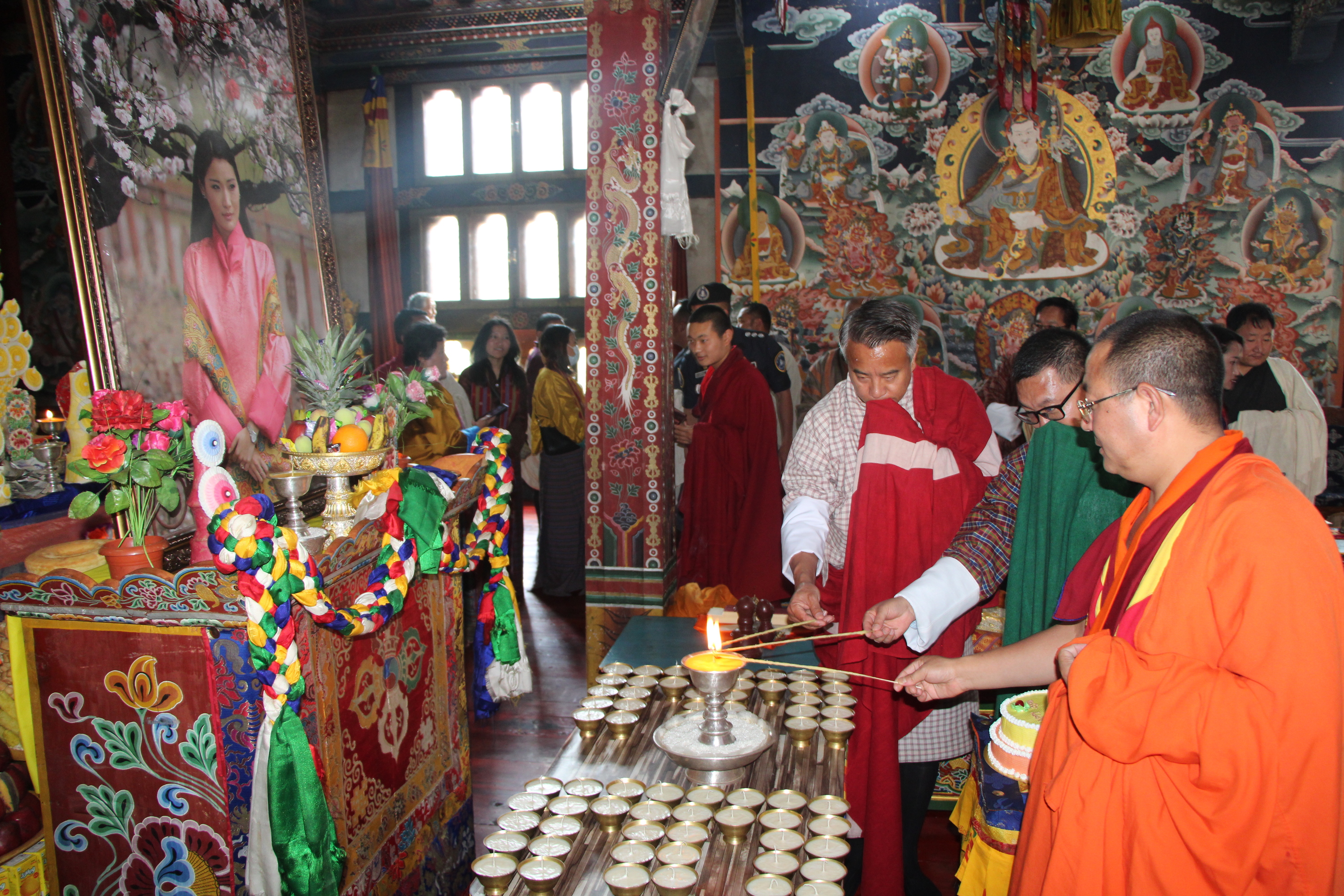 On the most joyous and auspicious occasion of the 33rd Birth Anniversary of Her Majesty the Gyaltsuen Jetsuen Pema Wangchuck on 04/06/2023, Trashi Yangtse Dzongkhag joins the nation in expressing our deepest respects , heartfelt felicitations and we pray for Her Majesty's continued good health, happiness and long life.

To commemorate Her Majesty's birth anniversary, we offered Butter lamps, Zhabtoen and planted flowers and trees along Yangtse Throm.
As a part of celebration, Dzongkhag  also planted a total of 320  Hydrengea , 80 Spirea and 20 nos rose flowers in and around Yangthrom to pay tribute to Her Majesty.
The event was graced by Lam Neten, Dasho Dzongdag, Dasho Drangpon, Dasho OC, Regional staff and Dzongkhag staff.