Notification Period:
08 March 2019
To
11 March 2019
Trashi Yangtse Dzongkhag Administration is pleased to announce the selected candidates for the various posts: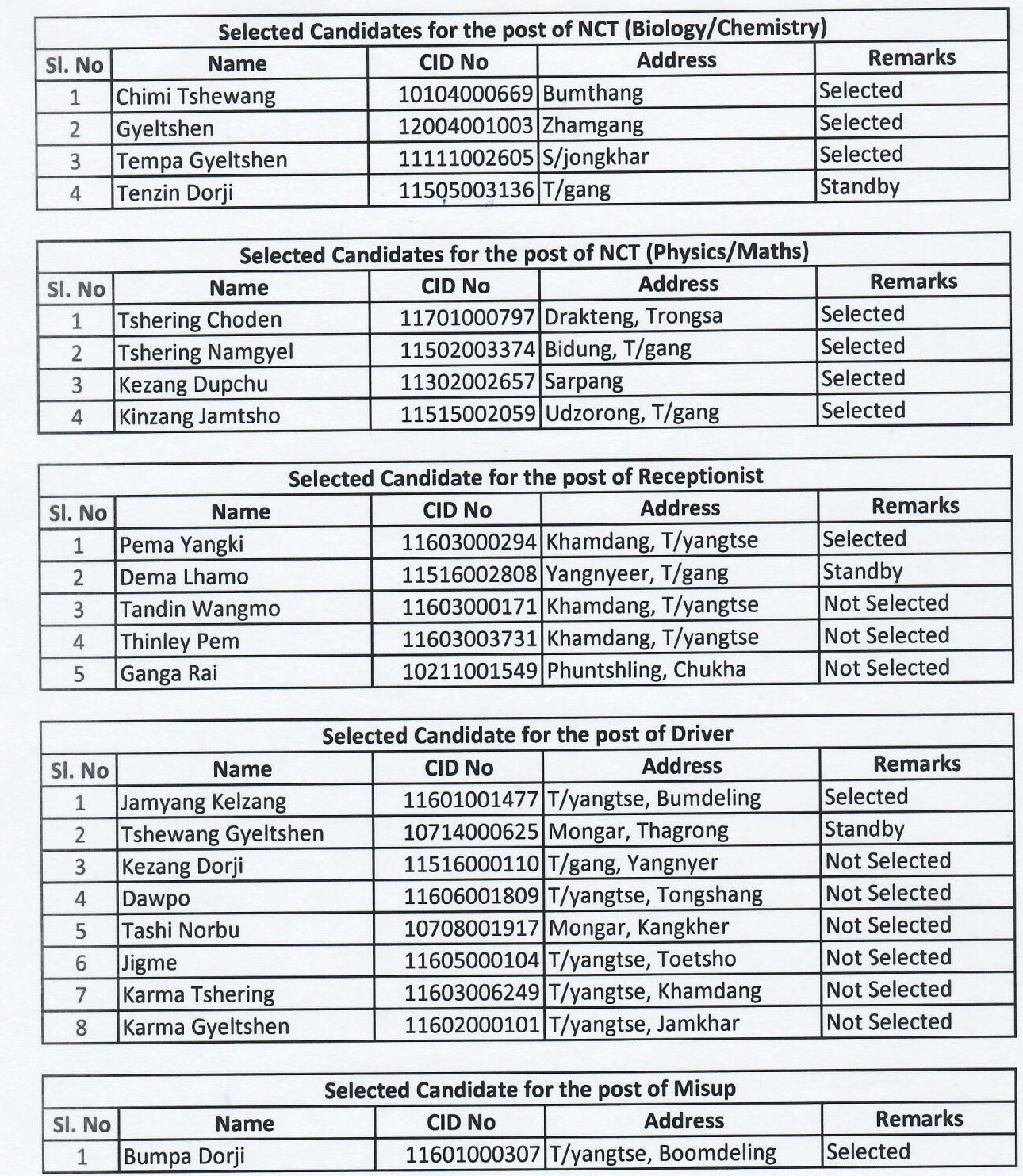 Note:   
1. All the selected candidates are requested to report to Dzongkhag HR Office on 11/3/2019 at 9:00 AM sharp for Drug Test and to complete other pre-employment formalities.
2.All the selected candidates need to bring 2 passport size photographs and legal stamps.
Click download button if you want to download the file